All Inclusive Vacations is an authorized Signature Guest Redemption Center. We can handle all your return reservations and will be sure you receive all the discounts and additional benefits that are due to you as a returning guest. If you've booked with us before, you're already enrolled and have points accumulated. Call our experts for details and to redeem your benefits.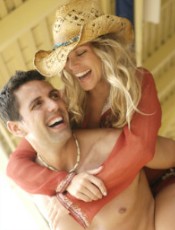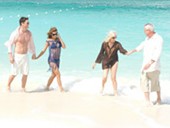 Unlock the doors to a world of unprecedented benefits-without many of the traditional hotel club restrictions, such as additional travel date blackouts-when you join the Sandals Select Rewards Family™. Enjoy ongoing discounts, exclusive promotions, enhanced, personalized on-property recognition, special handling, memorable gifts and so much more. You can even continue to book with your favorite travel planner. And best of all your membership is completely free!
Simply stay at any Sandals, Beaches or Royal Plantation Resorts and you're already on your way to amassing "Sandals Select" points, which can be used towards savings on future reservations, attaining higher membership levels and earning milestone goals, such as a complimentary 7-night stay.
You earn eligibility for one of the four tiers of Sandals Select Family™ membership based on the amount of stays or number of nights that you spend at any Sandals, Beaches or Royal Plantation Resorts. The higher the membership level the greater the rewards that you will experience on your next, idyllic Luxury Included getaway.
Sandals Select Member - 2nd stay
Gold Member - 3rd stay or 24 nights
Platinum Member - 5th stay or 40 nights
Diamond Member - 10th stay or 100 nights
Benefits of the Sandals Select Rewards Family™ are recognized, and can be earned and redeemed, at any Sandals, Beaches and Royal Plantation Resorts-nothing could be more versatile or rewarding!